Jabez Berniard is a senior mass communication student and student-athlete.
Her love for reading and storytelling brought her to Loyola University New Orleans, where she is working towards a BA in Mass Communication with a concentration in Journalism and minor in Criminology and Justice.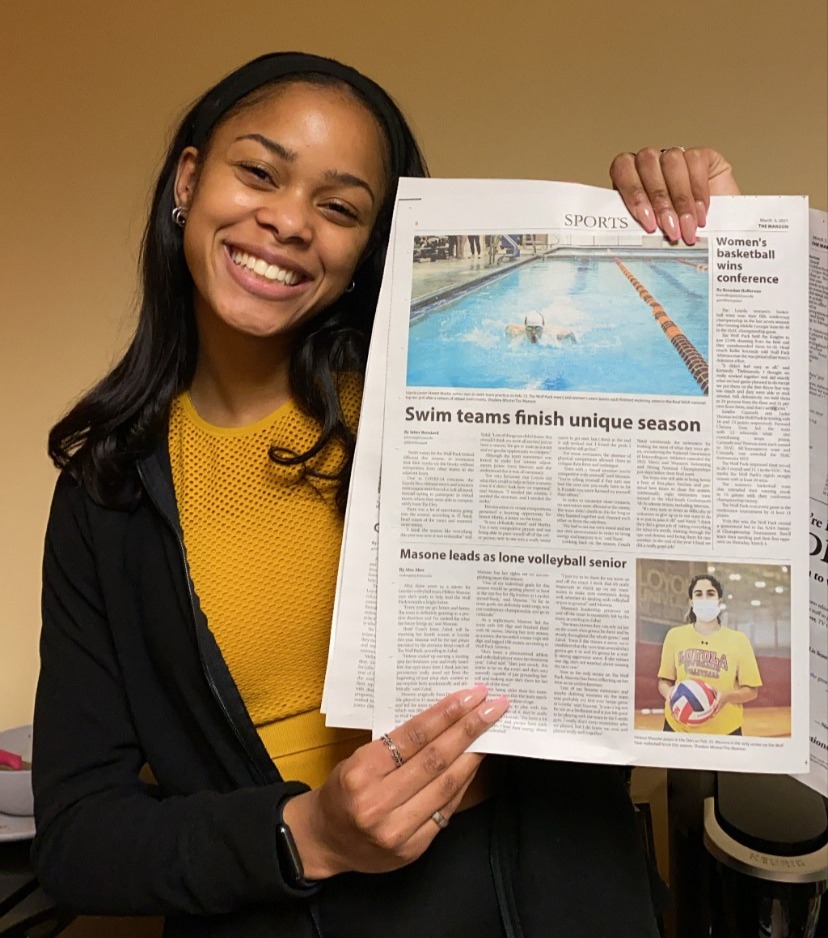 In addition to working as a General Reporter for over two years at The Maroon, Loyola's student run newspaper, she served as the publication's Sports Editor for Fall 2021. 
She was tasked with managing a team of writers and photographers to produce timely content covering campus athletics and wellness.
Over the course of the semester, she enjoyed writing and editing the stories of the university's athletes, coaches and fans.



After completing an  internship with the features department at The Times-Picayune during the summer of 2022, she accepted a position as part-time staff writer. She currently covers food and festivals for print, digital and social for the Where NOLA Eats campaign. 

After graduating, she would like continue working in the communications industry. She hopes to  commit to a job in digital content creation and production. 

Jabez is familiar with AP Style and Adobe Creative Suite. She is also trained in BLOX CMS.